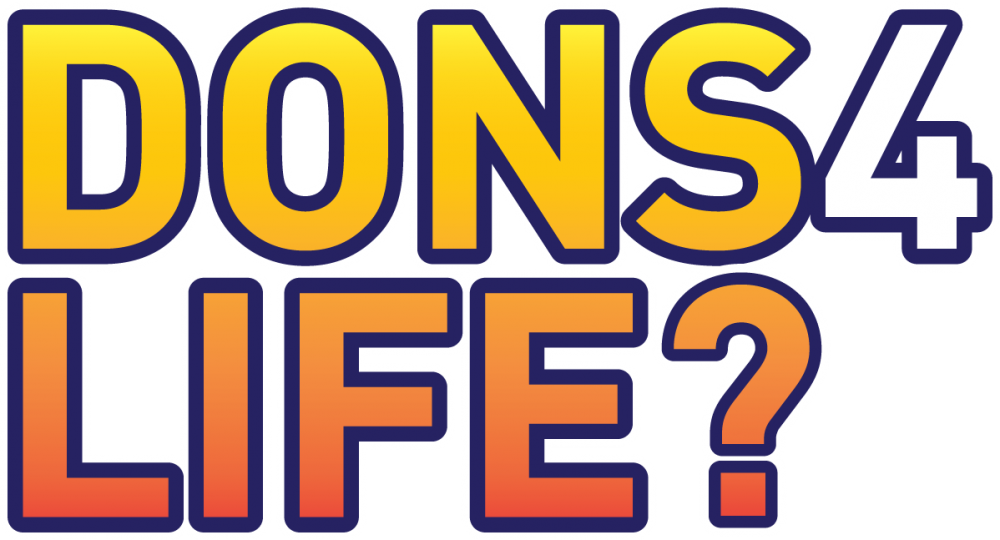 Dons4Life is a squad builder where supporters of the club can become a Dons4Life member by contributing to future additions for Doncaster Rugby League.
Initially set up in 2010, supporters contributed to the fund, becoming Dons4Life members which helped the Dons sign former Challenge Cup winner Paul Cooke, who would later go on to become the clubs head coach with the fund used to pay a proportion of his wages.
The Dons4Life fund has regular contributors and can be used to bring a variety of players to the club at different stages during the season and there is no limit as to how far the fund can stretch.
In 2015 the Dons4Life fund was used to bring Australian prop forward Matt Groat to the club, who had been poised to sign for Super League side Salford Red Devils earlier in the campaign.
All contributions go directly to Doncaster Rugby League and if you would like to become a Dons4Life member click the form below!
All Dons4Life members have a dedicated page in our matchday programme and all current members are listed below. We would like to thank all of them for their continued support:
D Armstrong, Tracy Armstrong, Gavin Baldwin, David Barnes, Angela Bell, Pete Bell, James Beresford, John Brandham, Don Brooks, Barry Brown, Richard Christison, Gary Fox, Carl Hall, Adam Hoyland, Carol Lindley, Mike Lindley, David Margrave, Janet Margrave, Paul Margrave, Alan Middleton, John Molloy, Hilary Scarrow, David Stewart, Hazel Thompson, James Thompson, Keeley Thompson, Stewart Thompson, Gary Thornton, Simon Ward, Stephen Wilks.