25 Nov 2021
NEWS | The Dons sign forward Leon Ruan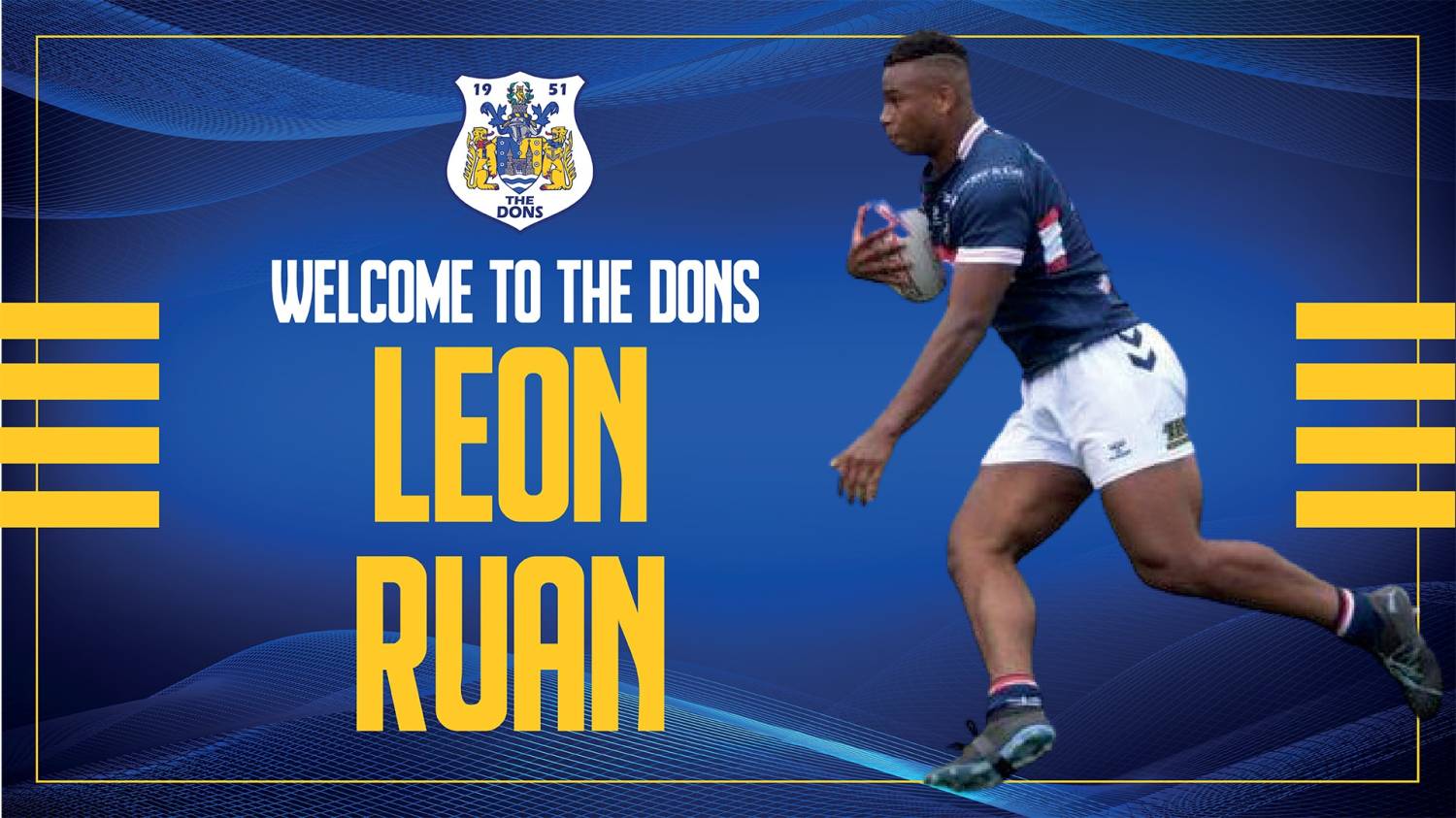 The Dons are delighted to announce the signing of powerful forward Leon Ruan on a one-year deal.
Ruan arrives having come through the Academy setup at Betfred Super League side Wakefield Trinity.
Standing at 6ft 3in tall and weighing in at 108kg, he will add considerable size to the Dons pack in 2022.
The Dons fought off interest from several clubs in the top two tiers to secure their third off-season signing, after the acquisitions of Connor Robinson and Greg Burns.
Ruan said: "It's a new start for me at a good club and I feel the Dons can take my game to the next level.
"This opportunity came up and it just felt right, I'll be competing every week and that will accelerate my development.
"Physically I didn't think the Academy was challenging for me anymore so I'm looking forward to focusing on my skill against experienced players."
Chief executive Carl Hall said: "This is a deal that as a club we have been working hard on for a few weeks.
"There was understandably a lot of interest in Leon and the conversations we had outlined the vision for where he would fit into our squad.
"He is a young man who is already a great physical specimen and will only get better as he gains more experience."
Challenge 1000 is back for 2022 and you could be the proud owner of a Dons season ticket for as little as £30.

Adult season tickets will be capped at £60 for 2022, if we sell between 750 and 999 then that price will reduce to £40, if we sell between 501 and 749 then they reduce to £50 and finally If we sell 1000 or more then they reduce to £30, which means you could watch all the Dons home Betfred League one games for as little as £3 per game.
Get yours now here.