25 Nov 2021
NEWS | Challenge 1000 is back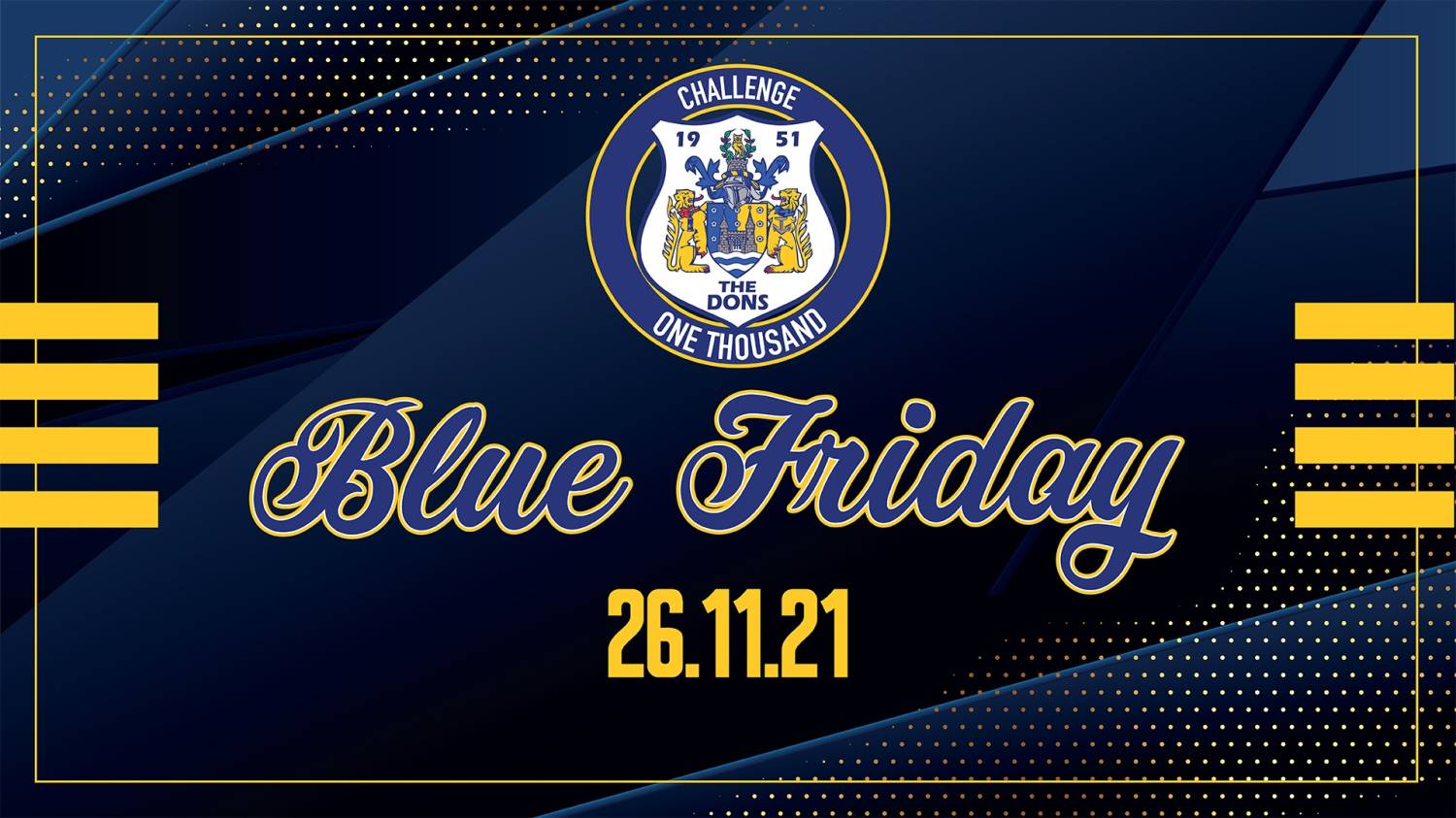 Challenge 1000 is back for 2022 and you could be the proud owner of a Dons season ticket for as little as £30.
Adult season tickets will be capped at £60 for 2022, if we sell between 750 and 999 then that price will reduce to £40, if we sell between 501 and 749 then they reduce to £50 and finally If we sell 1000 or more then they reduce to £30, which means you could watch all the Dons home Betfred League one games for as little as £3 per game.
Chief executive Carl Hall: said "Our support during the play-off campaign was immense and we as a club wanted to give something back to the fans to thank them.
"We think that Challenge 1000 is the perfect way to do that, and we encourage all our loyal supporters to talk to their friends and family and get them down to the Keepmoat Stadium to enjoy what we think is the best and most exciting sport in the world.
"Our recruitment for the upcoming season is exciting, we have already secured players of real Championship quality including Connor Robinson and Greg Burns plus we've also retained some exciting talent including future star and young player of the year Alex Holdstock.
"2022 is a really exciting time for rugby league in Doncaster with the World Cup coming to the Keepmoat Stadium in October and we aim to go that one step further this season and achieve our ultimate goal of promotion."
All you need to do to secure your 2022 season ticket is pay a £30 deposit and any final payment required will be taken on February 28.
Once again, the Dons younger supporters (aged 17 and under) will be able to secure their complimentary season ticket for 2022, however, we encourage our young supporters to sign up as quickly as possible there are only 500 complimentary junior season tickets available.
Why not 'Go All In'?
Brand new for 2022 the Dons are introducing the 'Go All In' package which is available for an additional £100 on top of your season ticket price.
This amazing package will include
A Dons 2022 replica home or away shirt (RRP £45)
A 2022 Challenge Cup Final ticket (RRP £30)
A seasonal car park pass (home league games only) (RRP £40)
A Purple Vouchers book (RRP £20)
DNA membership (RRP £20)
An additional £30 deposit will secure the 'Go All In' package with a second instalment due in January and the final payment in February.
Matchday prices for the 2022 campaign have also been confirmed
Adults (on the day) £15
Adults (in advance) £13
Kids (17 and under) £1
Kids under 5 go free
This means you could save up to £12 per match ticket with a Challenge 1000 season ticket.
Season tickets and the 'Go All In' package will be available to purchase on #BlueFriday from the Club Doncaster Box Office from 9am on Friday November 26.
To purchase please visit the box office between 9am and 4pm Monday to Friday, call 01302 762576 or CLICK HERE.
#BlueFriday #COYD