29 Jul 2021
NEWS | Match guide: Hunslet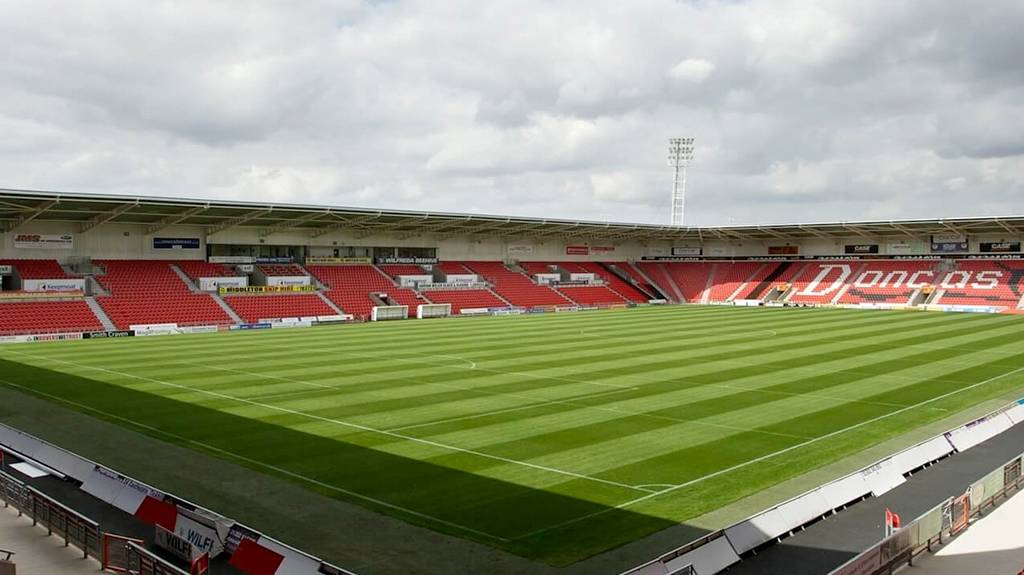 We can't wait to welcome you back to the Keepmoat Stadium for our first league game without restrictions since March 2020.
Since it was confirmed that we could progress to this stage following the easing of restrictions, we have been working hard to create a fun and safe environment for you to enjoy.
Here is what you can expect on matchday:
Facemasks
Although facemasks will not be mandatory within the stadium, the club supports any individuals wishing to wear them. You may also see some of our staff around the ground wearing face coverings please don't be offended by an individual's choice on this matter.
Social distancing
While social distancing measures have been removed by the Government, we understand that some of our supporters may feel apprehensive being at a sporting event with so many people in attendance. Please be courteous and respectful in trying where possible to maintain a safe distance when queuing. NHS track and trace will also be available inside the stadium and we encourage supporters to use it as they enter the ground.
Socially distanced seating
The club are keen to ensure everyone feels comfortable and have allocated parts of the ground which provide a socially distanced seating experience. If when you arrive you wish to take this option up, please let the nearest steward know.
If there is a point during the game when you start to feel uncomfortable due to the proximity of others, or people around you not wearing facemasks, please speak to a steward and we will aim to find alternative seating for you to ensure you can continue to enjoy your experience.
Match tickets and collection points
You can purchase your tickets for the game now from the Club Doncaster Box Office, on 01302 762576 or at tickets.clubdoncaster.co.uk.
Supporters can purchase match tickets from the Box Office up until kick-off on the day of the game.
If you have bought your ticket in advance, you will also be able to collect from the Box Office.
Please aim to arrive as early as possible to avoid queuing and congestion around the stadium.
Barcode access
You will find a barcode on your match ticket. Please scan using the equipment provided - there will be turnstile operators on hand to assist if needed.
Car parking
Car parking is available in car park two for £5.
Catering
Sudexo continue to be our onsite catering partners.
Kiosk 3 will be open for sales of food and drink on matchday.
More contactless machines are onsite for you to use when purchasing at the kiosk, and please be assured we will be accepting cash and card payments throughout the stadium.
Smoking bubbles will still be in operation.
Before the game
Turnstiles will open at 1:30pm, with Toll Bar U6s taking on Hunslet Warriors U6s on the prior to the game.
Fit 4 Rugby will also be taking part in a game of tag rugby at the same time.
The games will finish at 1.55pm, just in time for the Dons and Hunslet players to take for the field for the warm-up ahead of kick-off at 2.30pm.
There will be a minute's silence ahead of the game as we pay our respects to club legend Pete Bell. Sunday is the first opportunity since Pete passed away in March 2020 to give him the send off he deserves with no restrictions in the stadium.
Please respect everyone's views. We are all part of the same family.