11 Jun 2021
SQUAD | Two changes for North Wales trip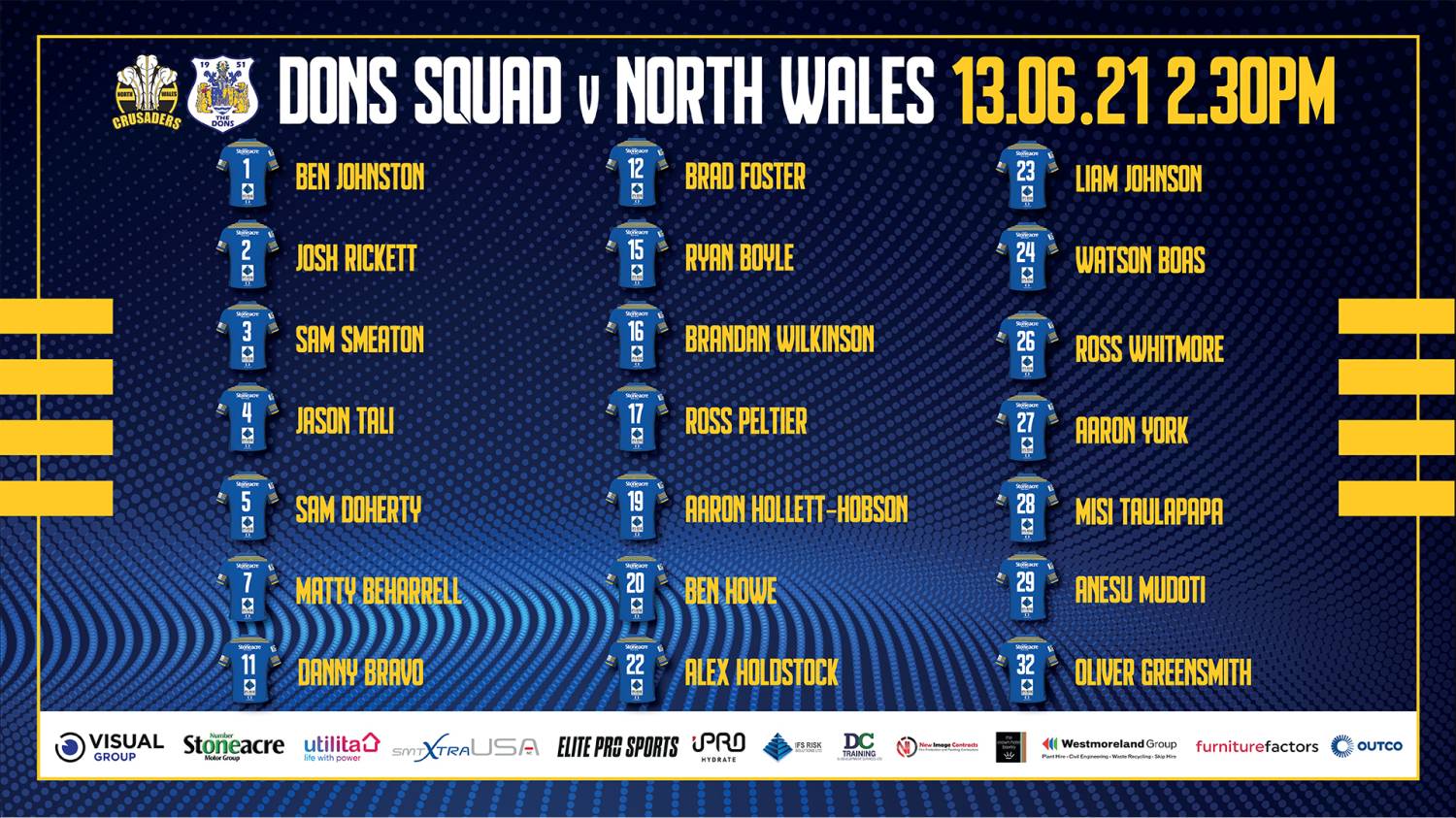 Richard Horne has named his 21-man squad for the Dons' trip to North Wales Crusaders this weekend.
The head coach has made two changes, with Sam Doherty and Josh Rickett coming in for Tom Halliday and Russ Spiers.
Supporters can watch the Dons take on North Wales Crusaders live on Our League this weekend.

See below all the details you need:
HOW DO I PURCHASE A STREAM?
In order to purchase your stream, you need to be logged into your Our League account on the rugby-league.com website. You cannot purchase within the app.
To purchase the stream:
1. Ensure you are logged into your Our League account, or create one if you don't already have one.
2. Head to the Live Stream section.
3. Click on the stream you wish to purchase.
4. You should now have been redirected to the payment page.
5. Please follow the payment process steps.
6. Once you receive your order confirmation, you can now watch the match via the Our League app on the 'videos' section of the app home page, or via the website.
All supporters will require a free Our League account to use our Matchday LIVE streaming service.
Many fans will already have an Our League Account set up, which can be used to log-in seamlessly between our website and app.
You can set up your account for free - it requires only a valid email address and a few minutes to set up.
CAN I WATCH THE FULL MATCH AFTERWARDS?
After a match has been played, you can find full match replays in the following days via our main website or via the Our League app. The replay will only be available to purchasers of the stream. The payment used to validate your stream will give you automatic access to replays once they're available. Full match replays will be available for purchasers to watch for 14 days after the live game.