12 Nov 2020
NEWS | Visual Group extend partnership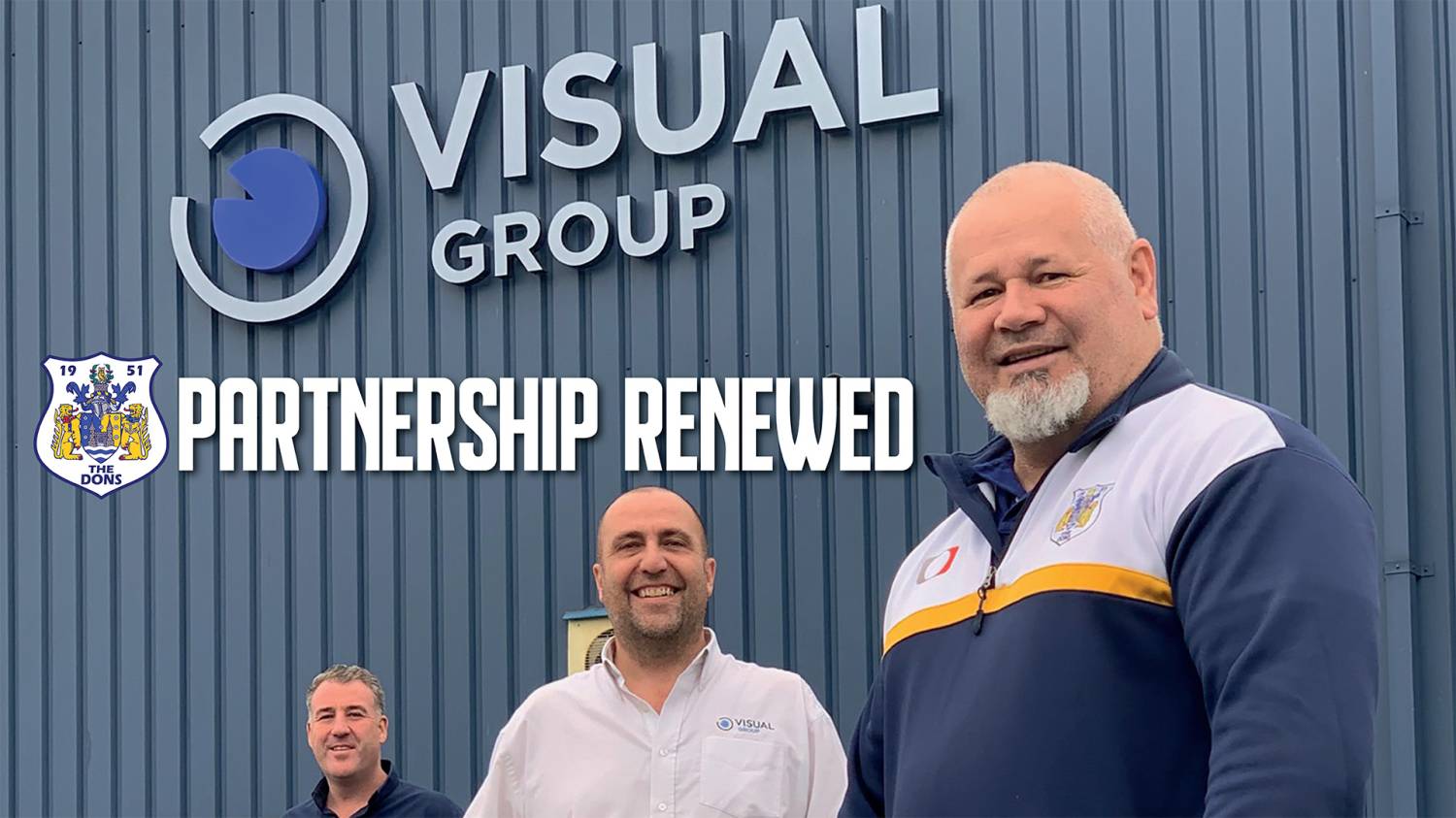 Principal front of shirt sponsor Visual Group have extended their partnership with the Dons for the next three seasons.
The company have been involved with the club for more than a decade and the extension will ensure the relationship between themselves and the Dons continues to grow until at least the end of the 2023 campaign.
Visual Group, who provide high quality interior and exterior signage as well as much more, have shown a great deal of support to the club during what has been an uncertain time for all business across the world.
Chief executive Carl Hall said: "It is great to see one of our main partners showing their support and sticking by us for the next few seasons.
"The Pandemic has been difficult for everyone but we are all sticking together and looking forward to what the future holds.
"I'd like to thank everyone at Visual Group once again for their continued support of the Dons."
Visual Group's Paul Kantecki said: "Our partnership with the Dons has gone from strength to strength in recent seasons and we are all excited to be extending the deal.
"We are looking forward to rugby league returning and watching the Dons have a really good season in 2021."
For more information about Visual Group, or how you can support the Dons, contact the commercial team by emailing commercial@clubdoncaster.co.uk.