26 Jun 2020
Neil Turner's best XIII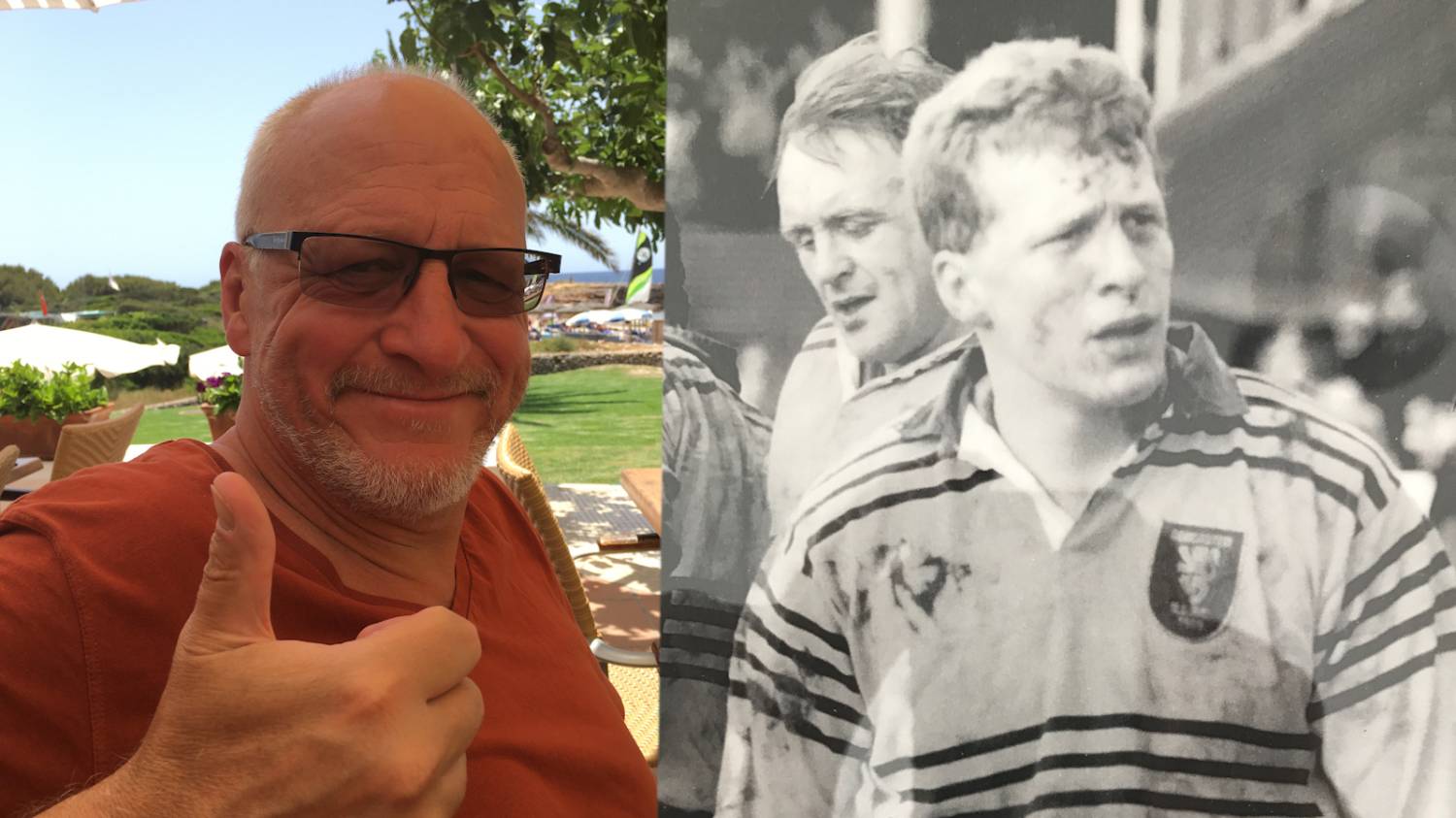 Neil Turner has named his best Dons XIII from the players he played with.
Former Dons player Neil Turner has names his Dons XIII, interchange and 17th man as he details who made the team and why.
You can find best XIII's from Tony Miller, Carl Hall, Audley Pennant, and Stewart Piper on the website.
Full Back - John Green
John was always safe under the high ball. Not the quickest of players but when you played like John, speed was not required, he just ran straight at the opposition. He always got the crowd going with his 'no nonsense' style of play. Also, a great bloke to have in the changing room.
Wing - Mark Roach
Mark was a natural sprinter and he covered the turf so gracefully. When he was in full flow, he was a pleasure to watch and could beat his opposite number with ease. A real threat from anywhere on the field.
Centre - Carl Hall
Carl had a hand off like a heavy weight boxers punch. He was strong in the tackle, regularly making breaks from nothing. He formed a good partnership with 'Roachy' and between them they scored plenty of tries. He was deceptively quick with a soft pair of hands.
Centre - Tony Kemp
Kempy could play anywhere in the back line and was the most natural player I ever played with. He had buckets of skill and could turn the game with little effort. I don't know what the Junior Kiwis were fed but they were big, strong and quick.
Wing - Dave Bell
Local lad, from Upton. Strong as an ox and deceptively quick. It was like having another forward on the wing and never failed to make hard yards. Top bloke in the changing room, a real character.
Stand off - Kevin Jones
Kevin turned out to be an adopted Doncastrian. He was electric over the first 15 metres and had a great eye for spotting a gap in the defence. He had a lovely pair of hands and his ball distribution was second to none.
Scrum half - Ian Birkby
Birkers was not at the club long but you could see he was a talented player, very similar to 'Jonesy' with good distribution skills and deceptively quick over the first 15 metres. Also recall he was a good goal kicker.
Prop - Kevin Parkhouse
'Parky' would be one of the first names on my team sheet every time and was such a presence on the field. He had a great rugby brain and could read a game. For a 'big bloke' Kev had one of the 'softest pair of hands' of everybody I played with. He would take the ball up to the line of defence before giving off an offload. I scored a few tries courtesy of Parky taking a hit as he offloaded the ball. Also, his speed was never really appreciated, he was a quick bloke.
Hooker - Mark Gibbon
Where do you start. Mark was as wide as he was tall. He never took a backward step and was a strong tackler. 'Gibby' was an utter professional who took a lot of pride in his performance and fitess. He had good distribution around the ruck forming a good partnership with Parky.
Prop - Terry Hermanson
Off the field Terry was a very quiet individual. I recall one session he turned up eating fish and chips. Boy he could eat. He did his talking on the field and boy was he loud. A devastating runner who could bust through lines of defence with ease. Such a ferocious tackler who if he hit you right you stayed hit.
Second Row - Audley Pennant
Chose Audley in the second row even though he would be just as comfortable in the centres. Audley was a tackling machine who feared nobody. Always willing to take the ball into the tackle and again was deceptively fast.
Second Row - Kevin Rayne
Came to the club in the twilight of his career but had bucket loads of experience which he was always willing to share. Remember playing in the Challenge Cup against amateur side Kells and losing. We weren't playing well but Kev took the game by the scruff off the neck and practically won the game on his own.
Loose Forward - Andrew Timson
What a strong man. He could bust tackles and had the speed to finish the break with a try. His ball distribution never got the credit it deserved and always fancied himself as a 'play maker'. Again, his experience on the field was valuable and what a character in the changing room.
INTERCHANGE
Ian Fletcher
Hard as nails. No fancy stuff from 'Fletch' always there when the going got tough. Always willing to take the ball up making the hard yards and uncompromising in the tackle.
John Evans
Mr Versatile. John would not be out of place in the forwards or the backs. A great squad player who had an enormous engine. He never stopped running and would be worn out at the end of a game. John would put himself in positions that would make the normal man wince. Also, great bloke to have in your company.
Phil Payne
Again, a very versatile player. Lovely distributer of the ball and had a lovely sidestep. Also, a good kicker of the ball.
David Noble
Have to include 'Nobby' as he was such a valuable player. Unlucky not to make the starting 13 but would always be in my squad. He was given the nickname 'Busker' because he would play anywhere. Prolific goal kicker who won games because of his accuracy.
Seventeenth man - Dale Barrett.
Lovely player Dale who never really reached his potential. Skills by the bucket and very reliable.