12 Sep 2023
TICKETS | Tickets are now on sale for the Betfred League One promotion final on Sunday, September 24.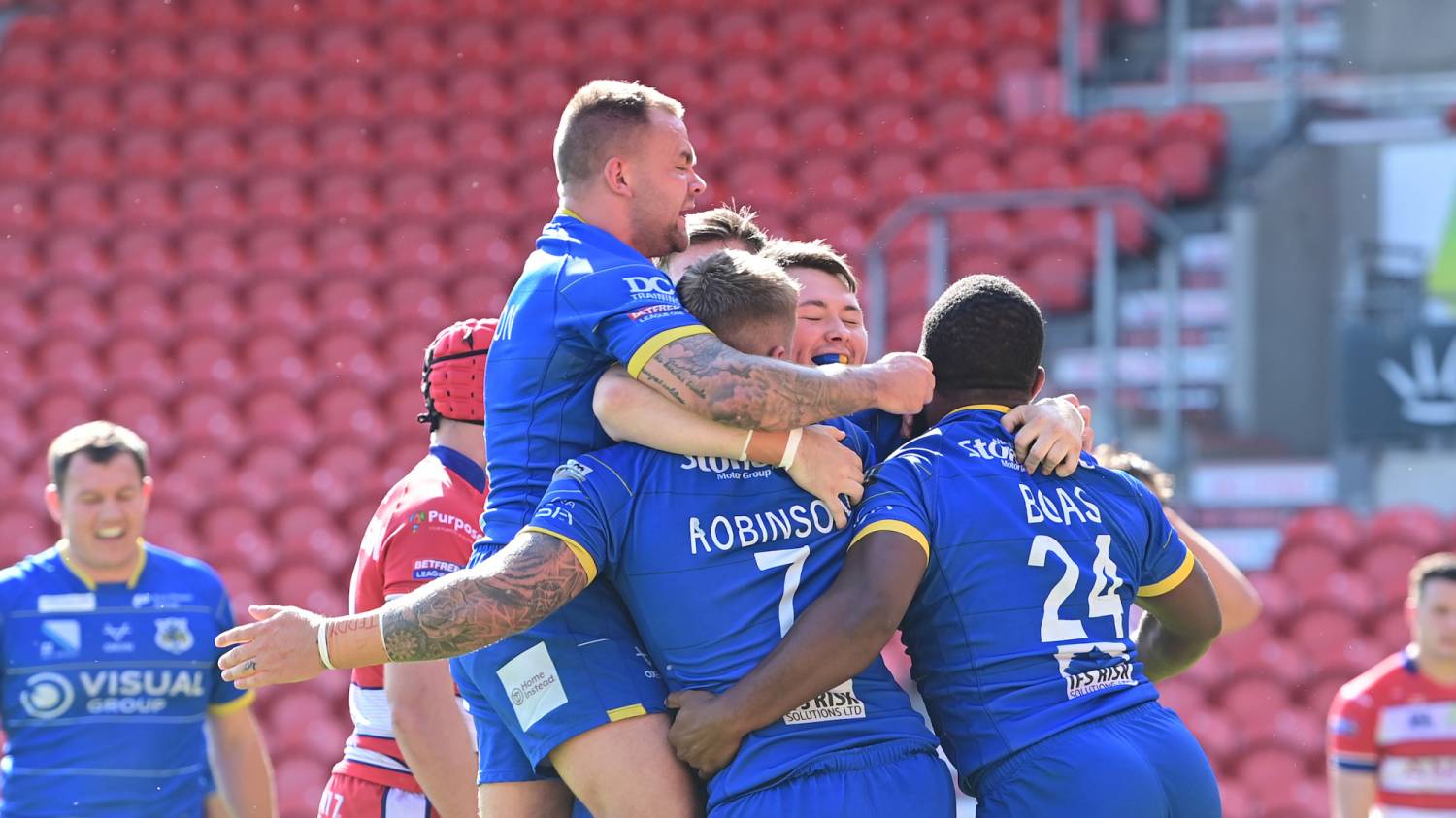 The Dons booked in the promotion final back at the Eco-Power Stadium after their 26-14 win away at Hunslet RLFC last Sunday, September 10.
The fifth straight win in what has been a very impressive run in for Doncaster RLFC means the Dons are now only one win away from securing promotion to the Betfred Championship.
The Dons will face off in the final against the winner of Hunslet RLFC v North Wales Crusaders who go head to head Sunday, September 17.
Tell your family, friends and everyone you see across the city that Doncaster are in the final and it's in our back yard, don't miss out on the cities biggest game of 2023!
To purchase your Betfred League One promotion final tickets click HERE.
Ticket details
Please note all supporters will need to purchase a match ticket, season tickets are not valid for this game but those that have already paid for full season lounge access will still be able to access the lounge area without any additional charge.
If you have not purchased full season lounge access but would like to access the lounge area for our promotion final, you can do so for only £5 and experience exclusive interviews and access to players and coaching staff post-match.
If you have purchased season parking, again this will continue to stand for this fixture, otherwise you will need to purchase parking as usual.
Tickets are available in advance for this game with adults priced at £15 and juniors (aged 17 and under) £2.
CLICK HERE to purchase your tickets to the game.
Supporters are advised to avoid queues at the Eco-Power Stadium this season and get your e-tickets for matchdays.
Anyone purchasing tickets online who selects the e-ticket delivery option will get their ticket in their e-mail inbox within a matter of minutes - right up until kick-off.
That means there will be no need to queue at the Box Office on matchdays for purchases or collections, saving you valuable time.
E-tickets can be purchased up until kick-off, making it the simplest way to gain entry to home matches this season.
The e-ticket will be sent to the email address attached to your online ticket account - allowing you either to print at home or bring along your smartphone to have the QR code scanned.
Please make sure you have your e-ticket downloaded to your files on your smartphone or screenshotted in case of any WiFi issues at the Stadium.
To purchase your Betfred League One promotion final tickets click HERE.
Box office opening times: