13 Feb 2020
NEWS | North Wales (A) match preview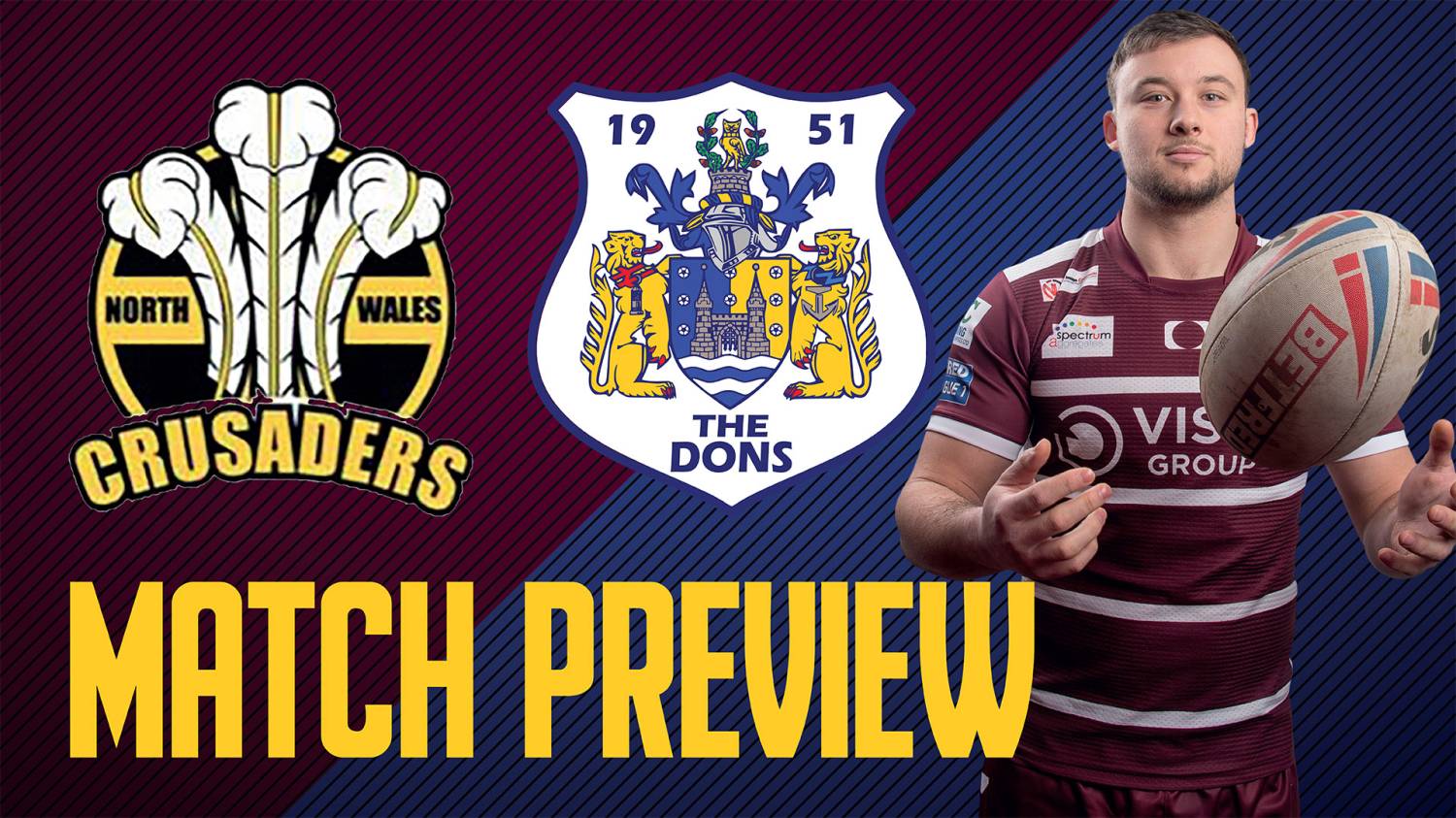 The Dons travel to take on North Wales Crusaders in the opening game of the 2020 Betfred League One season.
Richard Horne's side go into the game on the back of a hard-fought 24-20 win over Thornhill Trojans in the Coral Challenge Cup third round.
The Crusaders also progressed in the cup with a comfortable 64-6 victory over Rochdale Mayfield.
Crusaders' 2019 campaign
After a solid start to last season, including a win at the Keepmoat Stadium early on, the Crusaders missed out on the Betfred League One play-off places by just three points at the end of the season.
Anthony Murray has developed his side well in recent years, and they have become a team more than capable of causing a few upsets in the third tier.
Ones to watch
Tommy Johnson
The full-back has been with the Crusaders since they were formed in 2012, showing his loyalty along the way.
He has featured more than 170 times for the club in eight seasons at Queensway Stadium, scoring 55 tries in the process. His experience could prove to be valuable as they look to mount more of a push for a play-off place in 2020.
Earl Hurst
Hurst is now in his second spell with the club after initially impressing during his first two spells with the Crusaders. He scored 12 tries in 32 appearances before attracting the interest of then Championship side Rochdale at the start of the 2018 campaign. Just one try in 14 games for the Hornets saw him re-join his old club midway through the season, where he registered three man of the match performances in the second-half of the campaign.
Karl Ashall
After starting his career at Swinton Lions, the hooker joined Halifax in 2013 but spent just one year in West Yorkshire before signing for North Wales at the start of 2014.
Ashall made 48 appearances in his first spell with the club, before joining Cumbrian side Barrow Raiders early in 2016. He re-joined the Crusaders midway through 2018, and has since gone on to become a key member of the side once more – culminating in him being named as joint-captain of the team alongside Johnson for 2020.
Last time out
The Dons came out on top when the two sides last met in July 2019. Richard Horne's side scored five unanswered tries as they ran out 30-0 winners at the Queensway Stadium.